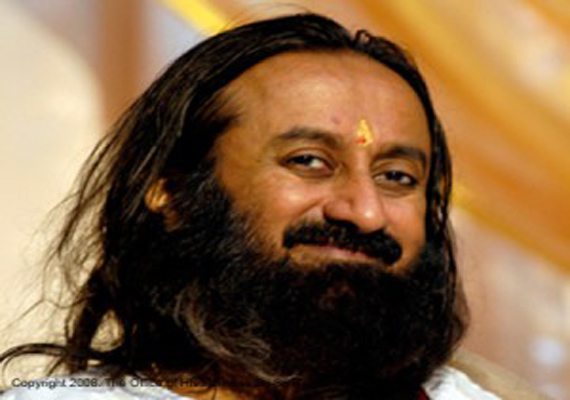 Nagapattinam (TN),Feb 24 : Spiritual leader and founder of Art of Living Sri Sri Ravishankar on Thursday  said he would continue the crusade against corruption and black money.

Reiterating his commitment to the fight against corruption in public life, he said "We will continue our crusade to bring back the Rs 24 lakh crore black money kept in foreign banks."

Referring to his recent visit to Sri Lanka, Ravishankar told reporters the Art of Living was now teaching 'dhyanam' to more than one lakh Tamils in the island nation to relieve their mental stress.

Welcoming the change of Government in Tamil Nadu in 2011, he expressed hope that the present government will continue to work for the welfare of the poor.

Inaugurating a multi-purpose community centre at Sri Vidhya Mandir campus in Anaikoil village, he said the centre had been constructed at a cost of Rs 50 lakh jointly by the International Association for Human Values (IAHV) and Sri Balaji Temple Trust, Chicago.

He said the present education system was not making the youth employable and felt that job-oriented education system was the need of the hour.

The Vidya Mandir was established by IAHV for benefit of the tsunami survivors in Tarangambadi taluk.  Nagapattinam District Collector T Munusamy participated.

Earlier, Ravishankar visited Lord Saneeswara temple at Tirunallar in Karaikal district and offered worship.

He also participated in a mega event 'Anbin Sangamam'  at Nehru stadium in Karaikal which brought together, music, Knowledge and meditation on one platform.