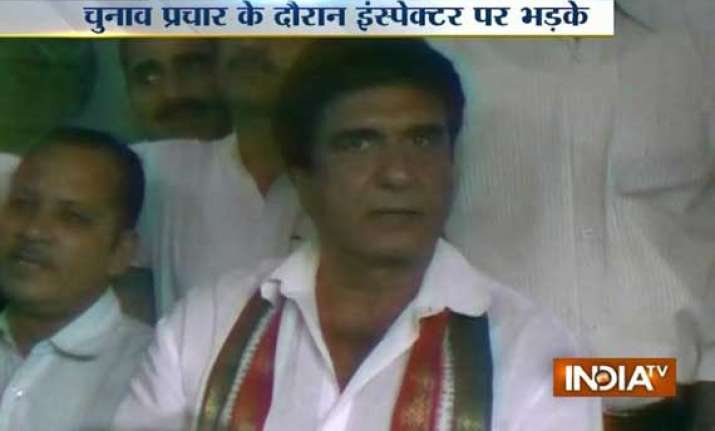 Ghaziabad: Congress candidate from Ghaziabad Raj Babbar was furious on Monday afternoon when he noticed a local police inspector videographing his supporters at a house where he had gone for campaigning.
Raj Babbar shouted at the police inspector: "What are you doing? Tell me, what crime have we committed?
"You policemen don't catch criminals, but you shoot us on video even inside our own house.
"You should respect the privacy of our house. I am meeting my people here and yet you shooting us on video".
Raj Babbar was told by the inspector that he was videographing as per Election Commission's orders.