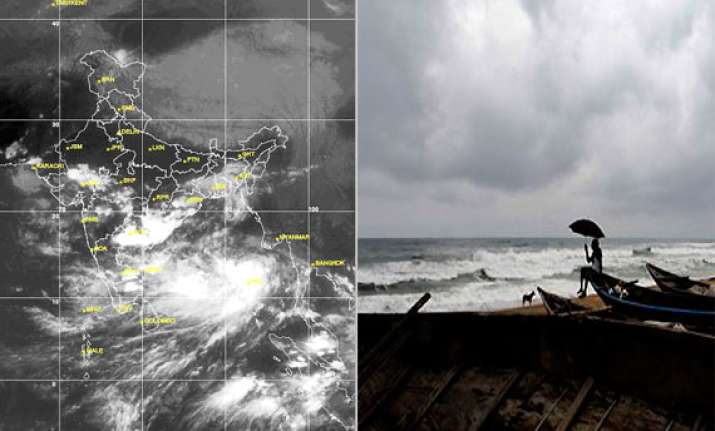 New Delhi: The National Disaster Management Authority has gone into pro-active mode after the Indian Meteorological Department today issued alert about a very severe cyclonic storm approaching Odisha coast.
The Odisha government has cancelled all Durga Puja leave granted to its staff and has asked them to report for duty to face the impending challenge.
Odisha government has asked the collectors of 14 districts to be on high alert.
The collectors of cyclone prone districts, Balasore, Jagatsinghpur, Kendrapada, Bhadrak, Puri and Ganjam, have been asked not to take the warning lightly and  prepare their mitigation plan at ground level.
"We are monitoring the situation. As the cyclone gets closer, we will issue fresh alerts," Odisha  special relief commissioner Pradeep Kumar Mohapatra said.