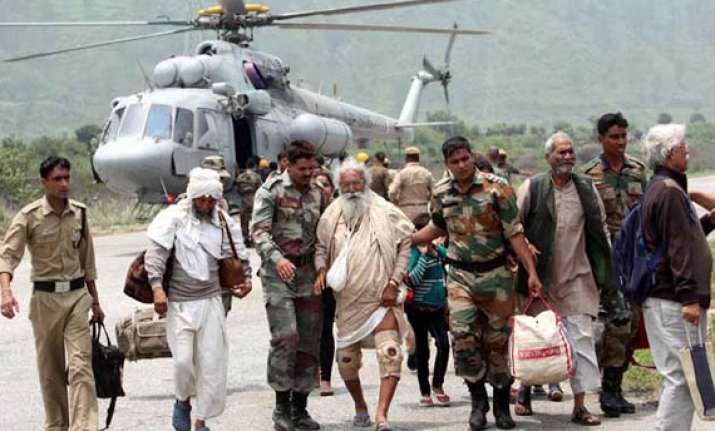 Dehradun,  Jun 23: More than 12,000 people were rescued & evacuated today in a massive joint rescue operation by Army, ITBP and  Indian Air Force.
About 125 people were evacuated from Gauri Kund and about 100 more are reportedly still stranded there.
Approximately 2,000 pilgrims are in Harsil with the Army. The focus will be on Harsil tomorrow.
Today as many as 83 aircrafts were deployed in the area- 45 from IAF, 13 from Army & 25 from the State Government.
IAF made 250 sorties despite inclement weather and 3100 persons were evacuated. In addition, five choppers made sorties out of Dharasu  in which 608 persons were evacuated.
In the afternoon, local police reached Kedarnath and Gauri Kund and the process of identification of the dead bodies has begun.
The state government has started transporting pilgrims to safer places, after reports came in that  some taxi drivers were fleecing them & charging exorbitantly.