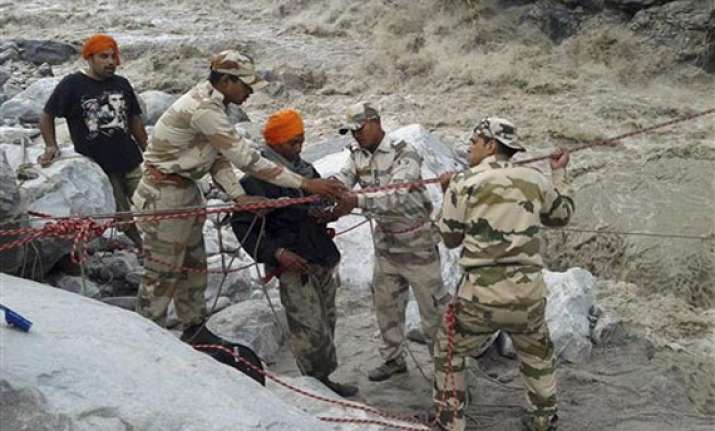 Gauchar (UttaraKhand), June 24:  Fresh rains, landslides and cloudburst today sent shudders in flood-ravaged Uttarakhand impeding operations to evacuate over 10,000 stranded people even as the state government barred other states from undertaking unilateral rescue efforts.
Bad weather grounded most of the big military choppers from bringing people to safety. Small helicopters managed to evacuate only 138 from Badrinath, Pandukeshwar and Lambagar in Chamoli district.
Reports from Chamoli and Pauri districts said it was raining in the higher reaches hampering chopper operations.  The state capital Dehradun was also drenched with rain.  Fresh landslips in Rudraprayag and on Badrinath highway also choked the route.
Besides rains and landslides, a cloudburst was reported in Mulan village in Paithani kasba in Pauri following incessant rains. Many houses collapsed but casualties, if any, were not immediately known.