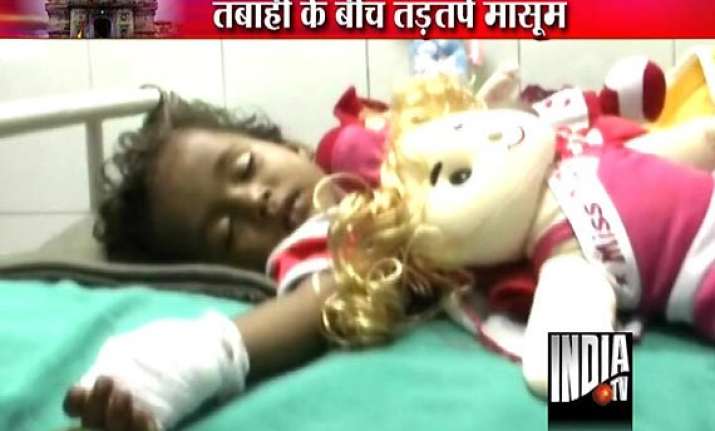 Dehradun, Jun 27: Enough of armchair viewing of Uttarakhand disaster on TV. India TV today seeks your help in finding out the parents of this injured girl.
This three-year-old girl was found with both her legs fractured and army injury by pilgrims stranded in Gaurikund. Five days ago, pilgrims took her from Gaurikund to Rishikesh, where she was admitted to Rishikesh hospital for two days.
From Rishikesh, this girl was shifted to Dehradun, and she is presently in Doon Hospital undergoing treatment since June 24.
Both her legs are cast in plaster. "She is weak and we are giving her blood transfusion", said Dr N S Bedi.
Neena Sharma, a member of Child Helpline is taking care of this baby.
Whenever the girl wakes up, she cries "Mummy, Papa" in a disconsolate voice.
Any body who has seen this girl, or acquainted with her, may ring up India TV on 0120-3051010 or send mil at mail@indiatvnews.com
The girl is in urgent need of her relatives to  come and console her.