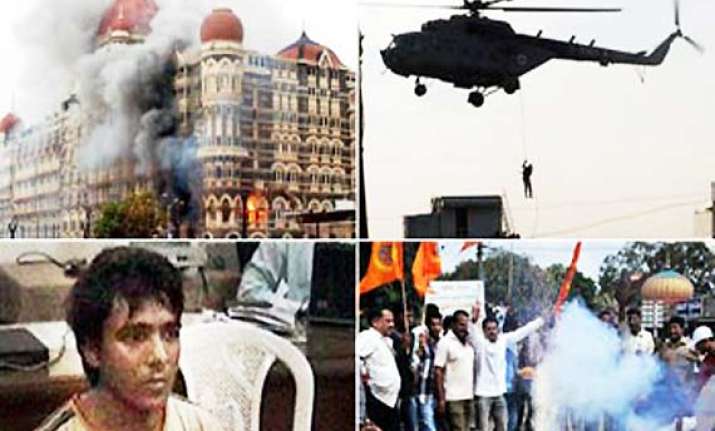 Mumbai, Nov 25: Pakistani terrorist Ajmal Amir Kasab, the lone surviving gunman  of 26/11 Mumbai terror attack, used his Lashkar training to hold his breath for nearly 10 minutes, even when he was hanged at the gallows inside Pune's high-security Yerawada prison.
Kasab  had received training for Lashkar-e-Toiba to hold his breath for as long as 10-15 minutes.  
Lashkar-e-Taiba has trained Kasab in survival tactics by holding his breath.   
Jail sources disclosed that Kasab apparently used the same tactics while he was being executed anticipating that he would survive.