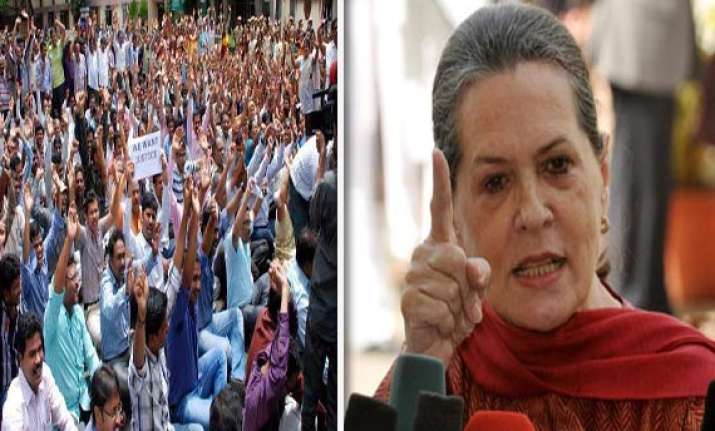 Hyderabad: The Congress leaders in Andhra Pradesh are up in arms over a mischievous plan by Samaikyandhra protesters building a "tomb" for Congress president Sonia Gandhi in  the holy town of Tirupati.
Actor and former Union minister K. Chiranjeevi, who had resigned from Union Cabinet  protesting creation of separate Telangana state, condemned the act and demanded stern action against the culprits.
"Some vested interests in the guise of United Andhra agitators are trying to portray the AICC chief in a poor light for their selfish political ends. The state government should identify the perpetrators behind this disgraceful act and bring them to book," Chiranjeevi said.
AP minister Danam Nagender took out a protest rally to Indira Gandhi statue near Necklace Road here on Wednesday.
The minister  performed a ritual using pumpkins in front of the photo of Sonia Gandhi to ward off evil and demanded that the government act tough against those persons who had built the "tomb".