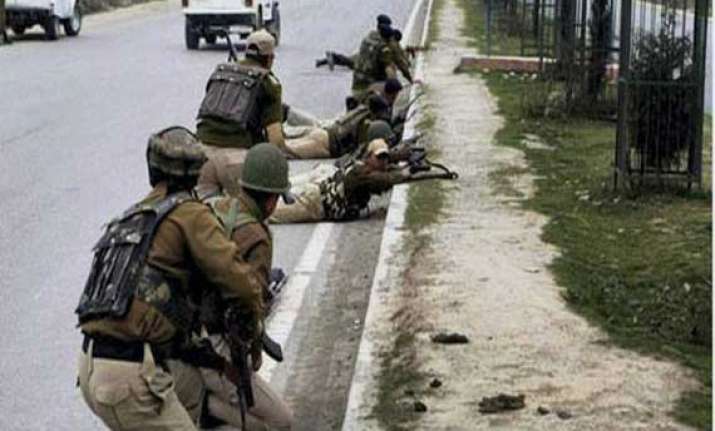 Jammu: Two militants were killed when Army foiled an infiltration bid along Line of Control (LoC) in Poonch district of Jammu and Kashmir, the second this month.    A jawan was also injured in the exchange of fire late last night.    
A group of four militants were seen moving inside Indian territory along LoC in forward belt Kalsia in Poonch district, a Army officer told PTI today.     
Army troops challenged them and the militants opened fire on the troops, who retaliated. In the ensuing encounter, two militants were killed and a soldier suffered injuries.     
He has been been hospitalised, the officer said, adding bodies have been recovered and a search operation is going on. On May 3, troops foiled an infiltration bid along LoC in Sawjian belt of Poonch district.     
There were inputs that militants were trying to infiltrate into India and the firing from Pakistani side was "probably a ploy", the Army officer said.