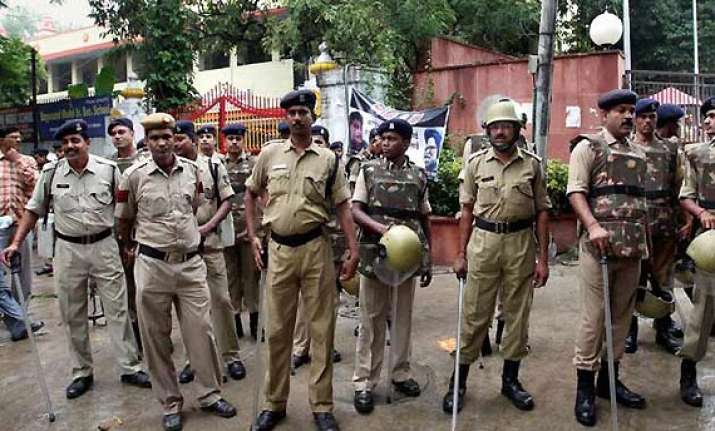 New Delhi: Two police constables and four others, including a woman, were arrested for extorting Rs.3 lakh from a man here, police said Sunday.
"Constables Manoj Kumar and Pawan Kumar were arrested Saturday with Neeraj Kumar, Vijay Prakash, Sunny and Simran (name changed) after a complaint received from a person," said Additional commissioner of police Ravindra Yadav.
The complainant said he met Simran a few days back and she lured him to her home at Rani Bagh area in north Delhi, where he was kept hostage for hours and beaten up by the her associates.
After some time, the two constables, pretending to be CBI officials, came to the house on the pretext of booking the complainant under rape charges extorted Rs.3 lakh from him, he said.
Police said all the six accused were arrested after investigation.