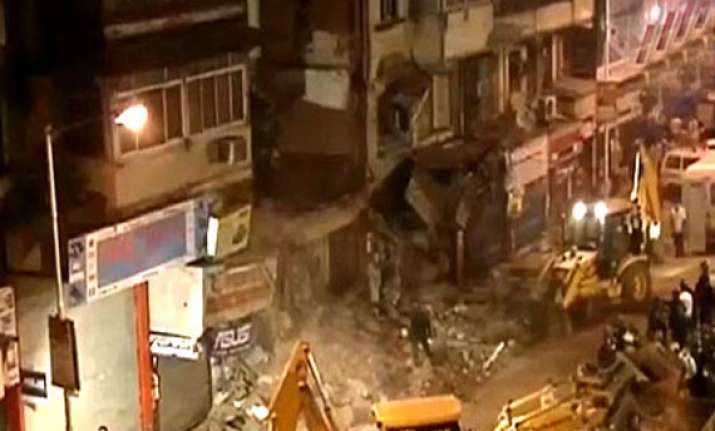 Mumbai, Dec 3: Two people, including a woman, were killed and five others injured when part of a building collapsed here in central Mumbai Monday, officials said.
"The victims have been been identified as Amrita Shukla, 29, and Manoj Shukla, 44. Five others sustained injuries and have been admitted to K.E.M. Hospital," an official from the civic disaster control room told IANS.
According to eyewitnesses, the second floor of Victoria House on Elphinstone Road in central Mumbai collapsed in the afternoon.
Many people had evacuated around 11 a.m. when a huge crack in the building was noticed.
Some people were feared to be trapped under the debris even as rescue operations were on. It is yet to be ascertained how many people were inside the building.