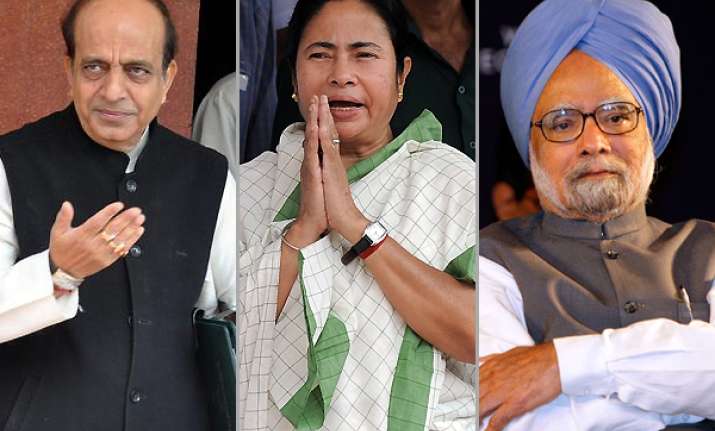 New Delhi, Mar 15: A day after Trinamool Congress chief Mamata Banerjee demanded sacking of the Railway Minister, Prime Minister Manmohan Singh today said the government will "consider" replacing Dinesh Trivedi if such a situation develops.

"Well, if anything like this develops, we will consider it," Singh told reporters in Parliament House.

He was asked when he will consider replacing Trivedi following demands by Banerjee who is unhappy at her party's minister proposing hike in passenger fares in the Railway Budget.

Railway Minister Dinesh Trivedi told assembled mediapersons that  so far noboday has adked for his resignation.

"I have a duty to perform and get the Rail Budget passed in Parliament.

"I will not run away from my duty. At the same time, if our leader Mamata  Banerjee or the Prime Minister ask for my resignation, I will do so."

Trinamool Congress leader  Sudip Bandopadhyay sitting on dhara inside Parliament premises over Bengal package issue, said: "I want to categorically state that the UPA-2 government is stable  and it will complete its full term.

"The Trinamool Congress never asked Dinesh Trivedi to tender his resignation."