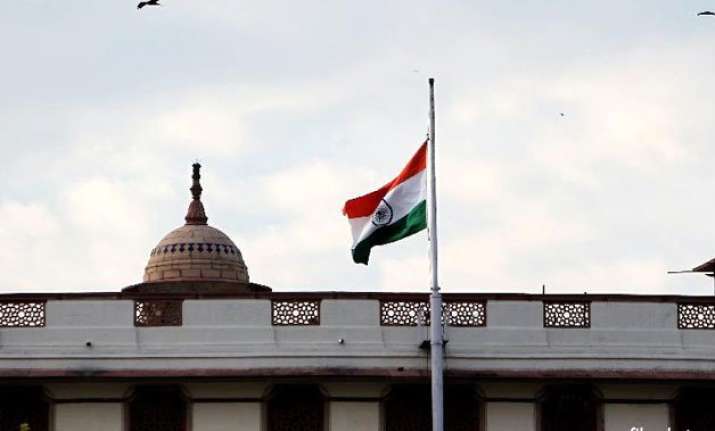 New Delhi: As a tribute to Singapore's founding father Lee Kuan Yew, the government on Sunday observed one-day national mourning with the national flag flown at half-mast and no official entertainment, a home ministry official said.
"National mourning was observed in the country today (Sunday). The national flag remained at half-mast and there was no official entertainment in the country," additional director general K.S. Dhatwalia told IANS.
Prime Minister Narendra Modi, who attended Lee's state funeral service in Singapore on Sunday, said the people of India "share this nation's grief over the loss of its founding father and leader".
"We are observing a day of public mourning in India today (Sunday) in honour of the departed leader and the deep bonds of friendship that we share with Singapore."
Lee, 91, died on March 23 after a long battle with pneumonia.