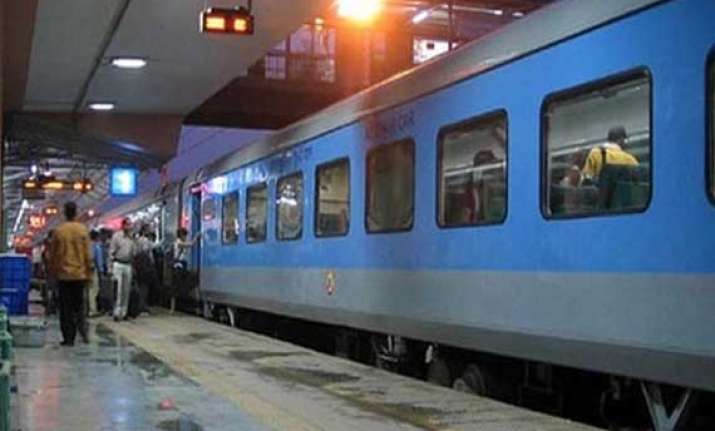 New Delhi: Railways is all set to hold a trial run on July 3 of a train at a speed of 160kmph on the Delhi-Agra route as it looks to launch a semi-high speed service between the two destinations in November.
Equipped with an electric locomotive of 5400HP, the train will begin its test journey at 10am on July 3 from New Delhi station with commissioner railway safety PK Vajpayee, divisional railway managers (DRM) of Delhi and Agra divisions and other senior officials involved with the semi-high speed project on board.
"We are finalising all preparations for the trial run at 160kmph speed between Delhi and Agra on July 3. The special train will have 10 coaches. We will make the return journey on the same day," DRM of delhi division, Anurag Sachaan, told PTI.
RPF personnel will be deployed along the route to ensure that the trial run goes off smoothly.
There are about 16 speed restriction areas and curves on the Delhi-Agra route which are being upgraded to improve the speed, he said.
Currently, the Bhopal Shatabdi runs at speeds of up to a maximum of 150kmph on that route.
The train would come as a boon for tourists visiting Taj Mahal as the travel time between Delhi and Agra is expected to come down to 90 minutes from the current 120 minutes.
The state transporter is making the semi-high speed train — the first of its kind in the railways — operational using its own resources.
It is estimated that a cost of Rs 15 crore would be incurred to make the track ready for the semi-high speed train, said a senior Railway Ministry official involved with the project.
There will be fencing for a stretch of 27-km along the track between Delhi and Agra to prevent obstruction and ensure speed.
After the Delhi to Agra service, Railways will run similar trains for Kanpur and Chandigarh from the national capital.