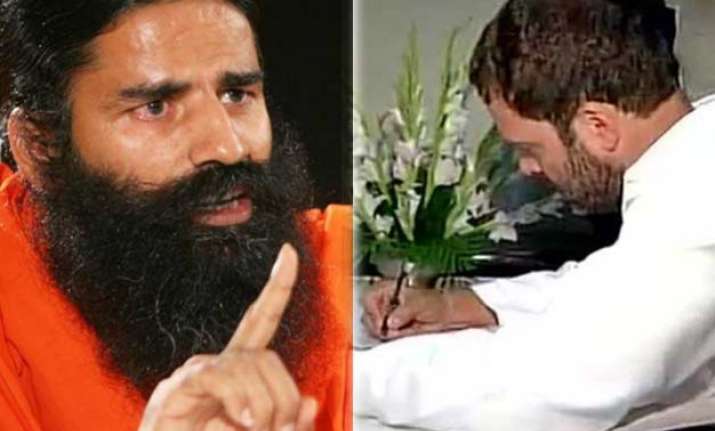 Top Indian officials today took stock of the situation in the battered country as they assured Nepal of all possible assistance.
National Security Advisor Ajit Doval and Foreign Secretary S Jaishankar called on Prime Minister Sushil Koirala soon after their arrival here to discuss the rescue and relief operations in the areas affected by the earthquake.  
The Indian military's swift evacuation of thousands of Indians from earthquake-hit Nepal has put China's PLA on the defensive with questions raised as to why its efforts to rescue stranded Chinese nationals did not match those of India.
The media in China has questioned why air force planes were not deployed to airlift over 8,000 Chinese, many of whom are still stranded in Nepal.
Yoga guru Baba Ramdev today came down heavily on politicians for misleading people on  the issue of infertility medicine 'Divya Putrajeevak Beej'.
Ramdev said that 'Putrajivak' is a classical name and deals with infertility issue, not gender selection.
Congress Vice President Rahul Gandhi was caught copying a condolence message while writing in the Visitor's Book at Nepal Embassy today.
The Gandhi scion today visited the embassy to express solidarity to the people of Nepal who have lost their lives in the massive earthquake.
Maharashtra's Food and Drugs Administration (FDA) said it has ordered filing of FIR against e-commerce major Snapdeal.com's CEO Kunal Bahl and directors of the company in a case related to alleged online sale of medicines, including prescription drugs.
FDA Commissioner Harshadeep Kamble told reporters here that filing of an FIR has been ordered against Bahl as well as directors of Snapdeal.