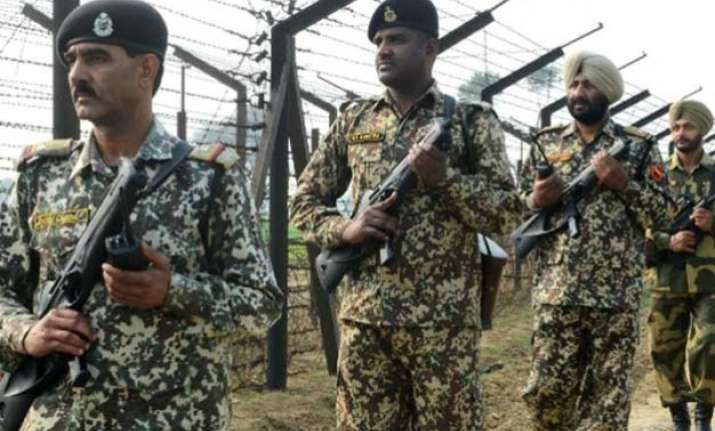 New Delhi:  Amid heightened tension along their border resulting in casualties on both sides, India today warned Pakistan of "effective and forceful" response to unprovoked firing and cross-border terrorism.  
India's blunt message followed a series of ceasefire violations along the LoC in Jammu and Kashmir by Pakistan which resorted to mortar shelling of Indian areas over the past two days. India responded in kind and both sides said they had suffered casualties.
New Delhi: The report submitted bt the Department of Telecommunication (DoT) panel headed by AK Bhargava has upholded the core principles of 'Net Neutrality' in India.
The panel has recommended that user right on the internet need to be ensured so that TSPs/ISPs do not restrict the ability of the user to send, receive, display, use, post any legal content, application or service on the Internet, or restrict any kind of lawful Internet activity or use.
Patna:  Accusing Chief Minister Nitish Kumar of "dashing" dreams of socialist leaders Jayprakash Narayan and Karpoori Thakur by joining hands with Congress, BJP chief Amit Shah today sounded the bugle for coming Bihar poll.
"Nitish Kumar dashed dreams of mentor Jayprakash Narayan as well socialist leader Karpoori Thakur by joining hands with Congress for the sake of power," Shah said at an NDA rally at historic Gandhi maidan before flagging off "Parivartan Rath" in different parts of the state.
New Delhi:  With the recent acquisition of Pipavav Defence, Reliance Group chairman Anil Ambani announced on Thursday that an additional investment of Rs.5,000 crore will be made as part of India's emphasis on "Make in India" for military hardware and cut imports.
He also underscored the need for larger public-private partnerships in the defence domain, and called for pooling of resources so that India becomes self-reliant in protecting its boundaries and cuts reduces its dependence on the global markets.
New Delhi: Superstar Salman Khan, for the first time, has present his view point on the controversy surrounding appointment of Gajendra Chauhan as the FTII Chairman.
The actor supported the agitating students of Film and Television Institute of India (FTII) and said that Chauhan should resign.