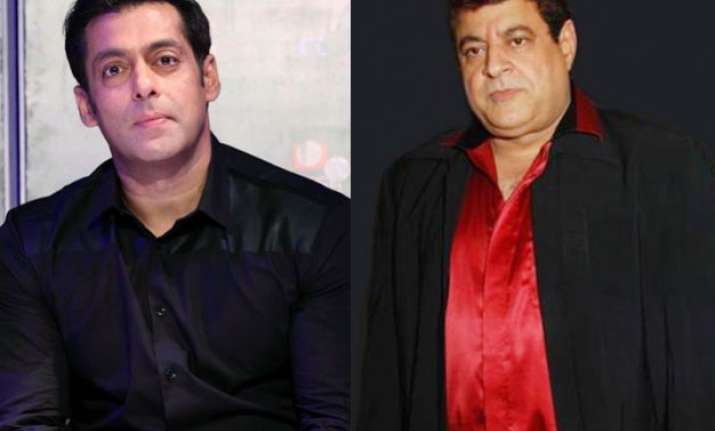 New Delhi: Superstar Salman Khan, for the first time, has present his view point on the controversy surrounding appointment of Gajendra Chauhan as the FTII Chairman.
The actor supported the agitating students of Film and Television Institute of India (FTII) and said that Chauhan should resign.
"He (Chauhan) should listen to the students and step down," Salman said during Press Conference in Mumbai for his upcoming movie Bajrangi Bhaijaan.
On the other hand, Gajendra hit back by saying it is for the government to decide whether he should go or not.
The students of the Pune-based institute have been boycotting classes and abandoning academic work to protest the "politically motivated" appointment of Chauhan, who according to them, lacks stature and vision to head the institution.
Chauhan, best known for playing 'Yudhisthira' in popular mythological TV serial 'Mahabharata', took over as the chairman of the institute's governing council last month.
Gajendra Chauhan's appointment to the central governed body has been seen as a politically motivated decision by students, who are protesting from last one month, as Chuahan is the member of BJP, the national ruling party.
Moreover, there are doubts on his qualification and capability to lead an institute like FTII. Chouhan has worked in a series of B and C grade movies apart from Mahabharata.
Apart from current and former students of FTII,  students of various institutes like Jawaharlal Nehru University, Delhi University and Delhi Technological University have joined in the protest demanding Chauhan's removal.
So far, names like Ranbir Kapoor, Anupam Kher, Kiran Rao, Rajkummar Rao, Piyush Mishra, Sayeed Mirza, Jahnu Barua, Pallavi Joshi, Resul Pookutty and Rajat Kapoor have expressed their dissent over Chauhan's appointment.