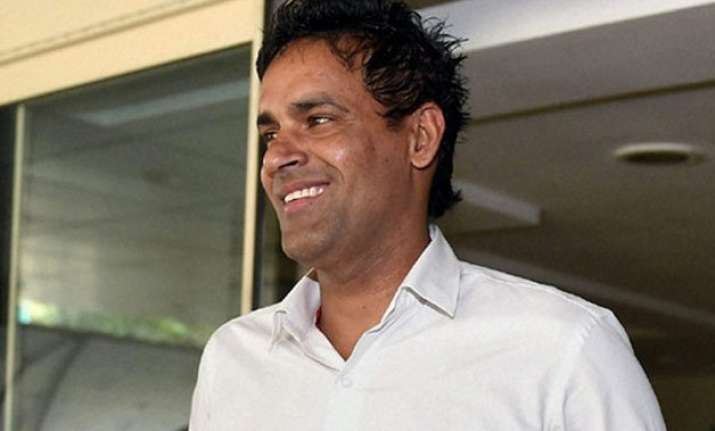 Spot-fixing case: BCCI decision on Chandila, Hiken Shah
Mumbai:
The BCCI's three-member Disciplinary Committee, headed by President Shashank Manohar, is set to decide on the fate of tainted cricketers, Ajit Chandila and Hiken Shah, here today.
President Mukherjee to pay two-day visit to West Bengal from today
New Delhi: President Pranab Mukherjee will pay a two-day visit to West Bengal from today during which he will inaugurate a new college building and the 200th birth anniversary celebration of a well-known Bengali poet.
DDCA defamation case: Hearing to be held today
New Delhi: The Patiala House court set January 5, 2016 at 2 pm as the next date of hearing for the criminal defamation case filed by Finance Minister Arun Jaitley against Delhi Chief Minister Arvind Kejriwal and other Aam Aadmi Party (AAP) leaders.
SC to hear pleas of Mercedes, Toyota and Mahindra
New Delhi: The Supreme Court yesterday agreed to hear the pleas of automobile firms Mercedes, Toyota and Mahindra today, seeking modification of an order by which many drastic steps including ban on registration of certain diesel-run vehicles were taken to curb pollution in Delhi.
MP BJP unit to elect president today
State BJP vice-president Ajay Pratap Singh on Saturday announced the programme for election of Madhya Pradesh BJP president on January 5 in the presence of central observer and Rajya Sabha MP from Rajasthan Ramdas Agarwal.
Court to hear Singer Remo Fernandes' bail plea
Panaji:  Goa's children court will today hear arguments on the anticipatory bail plea filed by pop singer remo fernandes, booked by state police for verbally abusing a 17-year-old girl who was allegedly hit by his son johan's car last month.
Karunanidhi to lead DMK protest in Chennai
Chennai: Slamming ruling AIADMK over the handling of the recent deluge that affected Chennai and other districts, DMK president M Karunanidhi will lead a 'massive' protest in Chennai today.
Jharkhand to sign pact for central power scheme
Jharkhand will sign a pact today with the Power Ministry to join a central scheme for the revival of debt-stressed power distribution companies to become the first state to join UDAY.
Danish woman gangrape: Court to hear final arguments today
New Delhi: A Delhi court fixed the date for today to commence hearing on final arguments in a case related to the alleged gangrape of a 52-year-old Danish woman by nine persons including three juveniles here in 2014.