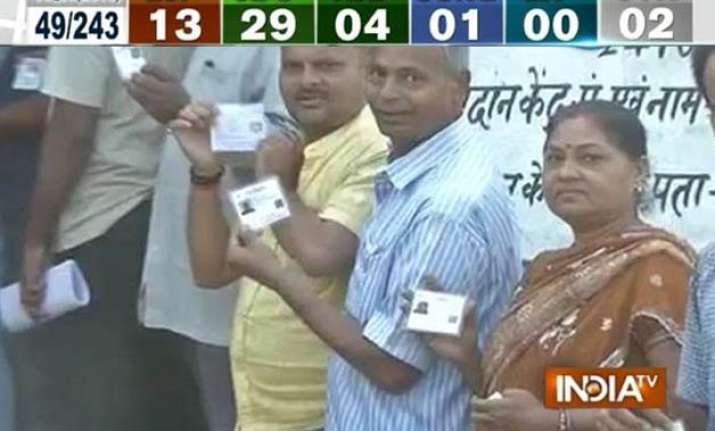 Patna:
Around 13 per cent turnout was recorded in the first two hours of polling in 49 assembly constituencies of Bihar in a peaceful atmosphere.
PM Modi's rally at Bhabhua gets EC clearance
Bhabhua/Patna:  The decks have been cleared for Prime Minister Narendra Modi's rally at Bhabhua today, permission for which was earlier denied by the Kaimur district authorities, following the go ahead from the Election Commission, officials said.
Rahul Gandhi to meet party MLAs from Punjab
New Delhi: Amid talks of a reshuffle in Punjab Congress, party Vice-President Rahul Gandhi will once again meet Congress legislators from the state to take their views on the matter. Congress sources said Rahul Gandhi will meet the party MLAs from Punjab in two rounds.
Youth Congress to take state-wide rally against PDP-BJP in JK
Jammu: To protest against failure of the PDP-BJP government "on all the fronts", JKPYC (Jammu and Kashmir Pradesh Youth Congress) will take out a state-wide rally today.
Haryana to launch learning enhancement programme in 3,222 schools
Chandigarh: A programme developed to enhance quality of education in state-run schools will be made operational in 3,222 primary schools from today, the Haryana government said.