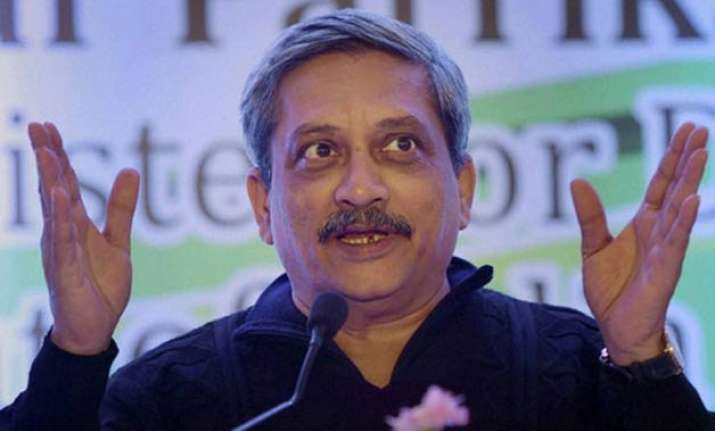 1. Arms procurement: Manohar Parrikar to chair DAC meet
New Delhi:
Defence Minister Manohar Parrikar will today chair a crucial Defence Acquisition Council meeting during which some significant decisions on procurements would be taken. Since the new government took over in May last year, the DAC has cleared defence purchases worth over Rs 1.5 lakh crore.
2. OROP: Ex-servicemen will intensify protest if no good news by today
New Delhi: The ex-servicemen have threatened to escalate their protest if the government fails to make any concrete announcement on the One Rank One Pension issue by Friday.
3. Ex-Haryana CM Hooda to protest against govt policies
Chandigarh: Former Haryana Chief Minister B S Hooda will protest against the BJP government's decision to require candidates to have minimum education qualification to contest panchayat elections. The protests will be today held in Yamunanagar and Naraingarh.
4. Mulayam Singh Threat Case: Final hearing today
Lucknow: In the complaint filed by IPS officer Amitabh Thakur for registering FIR against Mulayam Singh Yadav for having threatened him on phone in the evening of July 10,  CJM Som Prabha Mishra gave last opportunity to Hazratganj police to produce its report by Thursday directing that the matter shall be heard finally on Friday, August 28.
5. HC to hear Baig's death confirmation petition
Mumbai: The Bombay High Court will commence hearing from tomorrow on a petition filed by Maharashtra government seeking confirmation of the death penalty given to Himayat Baig, the lone convict in the 2010 German Bakery blast in Pune.
6. Punjab Deputy Chief Minister Sukhbir Badal to visit South Korea
Chandigarh: Punjab Deputy Chief Minister Sukhbir Singh Badal would lead a high-level delegation to South Korea tomorrow to attract investment in the state.
7. Kalraj to start PM Suraksha Bima Yojana in Deoria
Lucknow: Union Minister Kalraj Mishra will launch 'Pradhan Mantri Suraksha Bima Yojana' in his parliamentary constituency Deoria tomorrow.
8. BCCI Working Committee to discuss IPL mess
Mumbai: The BCCI Working Committee will meet in Kolkata on August 28 to discuss, among other things, the report and recommendations of the IPL Working Group headed by Rajiv Shukla.