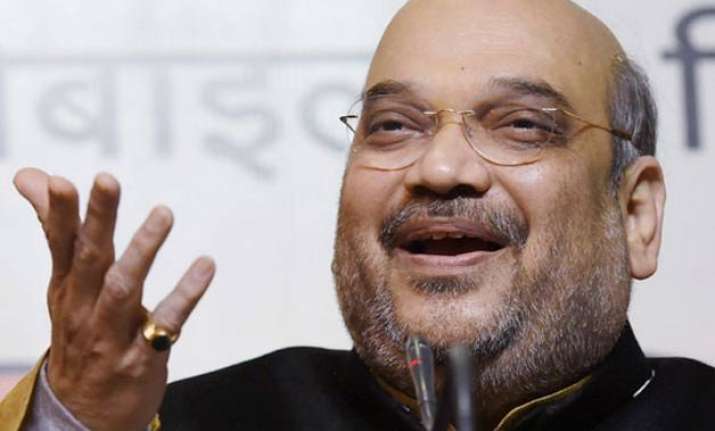 1. Amit Shah to chair important meeting of J&K leaders today
New Delhi:
Amit Shah has asked the entire BJP leaders to attend the important 2-day meeting being held at 27, Akbar Road New Delhi, today and tomorrow.
2. Aam Aadmi Party leader will be organising an Iftar party today
New Delhi: Delhi Chief Minister and AAP leader Arvind Kejriwal invited West Bengal Chief Minister Mamata Banerjee for iftar which was accepted by the TMC chief yesterday.
Accepting Kejriwal's Iftar invitation, to be held here today, Mamata extended her good wishes and said TMC MP's Derek O Brien and Sukhendu Sekhar Roy would be present on her behalf.
3. Shahid Kapoor-Mira Rajput's reception to be held today in Mumbai
Mumbai: After a private wedding and not-so-private reception in Delhi, newly-wed Bollywood actor Shahid Kapoor and his wife Mira Rajput reached Mumbai on Wednesday evening. The couple will be hosting a reception for Bollywood celebrities today.
4. IRCTC's  Bharat Dharshan Yatra starts today
The yatra will start from Mahakaleswar today ending on 16th August, 2015.