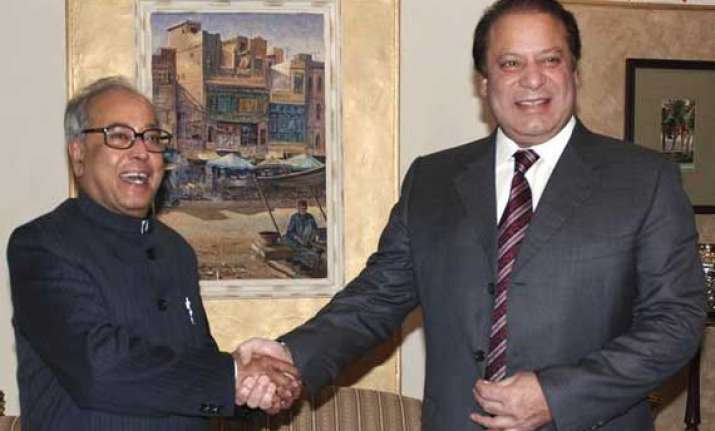 New Delhi: Pakistan Prime Minister Nawaz Sharif has said India and Pakistan should move forward in their relationship and remove mutual mistrust as governments in both the countries had received a strong electoral mandate.  
Sharif conveyed this to President Pranab Mukherjee yesterday during his meeting before returning to Pakistan.  The President expressed his appreciation of the "gracious response" of Sharif to accept the invitation to attend the oath-taking of Narendra Modi as PM despite the short notice, Rashtrapati Bhavan spokesman Venu Rajamony said in a statement today.
Mukherjee said it has always been India's desire to build peaceful, friendly and co-operative ties with Pakistan and this will continue to be the policy of the new government.  "Prime Minister Nawaz Sharif said he considers it a personal privilege to be in India.
The governments in both the countries have a strong mandate and this is a historic moment for both the countries to move forward in the relationship and remove the mistrust," he said.
Mukherjee said efforts should be made to open up trade and economic co-operation.