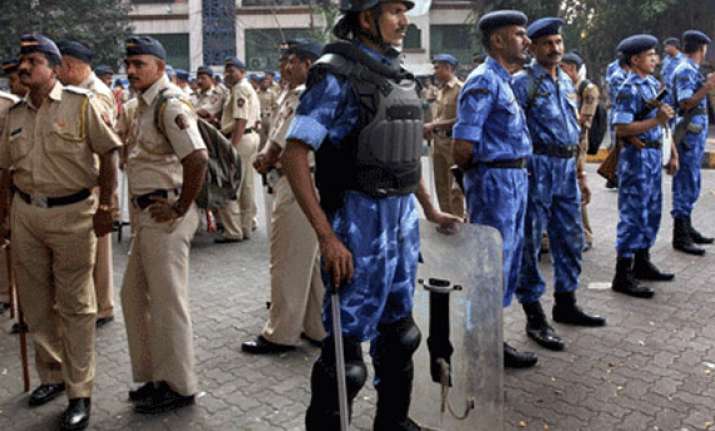 Mumbai, Nov 17: Security was beefed up across Maharashtra, particularly in Mumbai where 20,000 police personnel were deployed, to keep a tight vigil following the death of Shiv Sena chief Bal Thackeray here today.
"The entire police force is on an alert in Maharashtra. Lakhs of people are expected to visit Mumbai to take a last glimpse of Thackeray," a senior police official at Maharashtra Police Headquarters said.
In Mumbai alone, over 20,000 city police, 15 companies of State Reserve Police Force and three contingents of Rapid Action Force have been deployed.
"The funeral procession will begin tomorrow at 7 AM. We have deployed enough number of police force at Sena Bhavan in Dadar, Matoshree in Bandra and at Shivaji Park where the last respects would be paid," Mumbai Police Commissioner Satyapal Singh said.
"I appeal to people to remain calm and maintain law and order. Citizens should step out of the houses only if it is urgent. There would be traffic restrictions, particularly in Bandra and Dadar areas," Singh added.
Police have made an appeal to motorists to avoid Western Express Highway as roads connecting Kalanagar area, where Thackeray's residence is located, have been cordoned off.
The entire city wore a deserted look as shops, hotels, restaurants and other commercial establishments were closed and there was sparse traffic on the streets.
"We did not ask anybody to keep their shops shut. People are doing it voluntarily," Singh said.
Appropriate arrangements have been made at the Shivaji Park where VIPs are also expected to reach to pay homage tomorrow, Singh added.