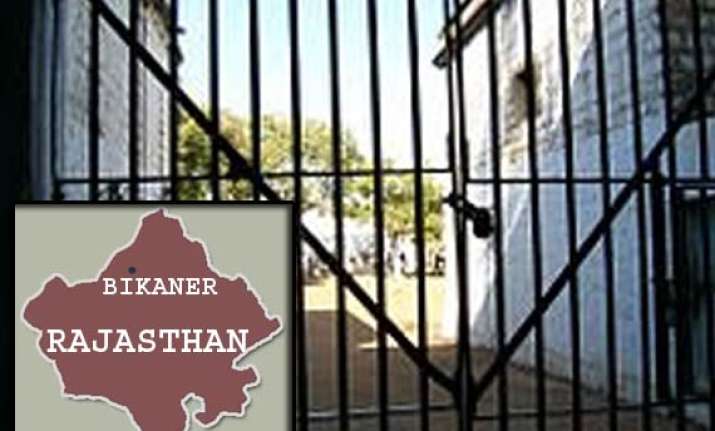 Bikaner: One prisoner was gunned down and two others were beaten to death in a deadly clash that broke out between two rival groups inside the Bikaner Central Jail. The incident took place on Thursday evening when an inmate of one gang fired gun shots at another in the barracks.
Later, the angry prisoners of the second group attacked two members of the opponent gang and killed them.
Five persons were taken into custody by the police. The state government has suspended jail superintendent Surendra Singh Sekhawat. DG (Jail) Bhupendra Kumar Dak left for the spot late Thursday evening.
All deceased were identified as Balbeer alias Banuda, Jaiprakash Jaat and Rampal. Jaiprakash opened fire at Balbeer, a member of Anandpal gang, at around 5 pm.
Balbeer died on the spot. Later on, prisoners of Anandpal gang attacked Jaiprakash and Rampal. Both were beaten to death by the rival group members. Anandpal and Nemichand were also injured in the incident.
A case was filed with the Beechwal police station. Deputy Superintendent of Police Investigation Naseemulaah Khan was directed to look into the case.
Balbeer alias Banuda and associates were shifted to Bikaner Central Jail from Nagaur Jail few days ago. Banuda and others had written a letter to the jail officials stating threat to their life at the Nagaur Jail.
The incident occurred when Chief Judicial Magistrate Jagendra Kumar Agarwal, CO (STSC) Prithvi Singh, Social Welfare Department official Narayani Devi and APP Bhagwan Singh were coming out of the jail after holding a meet. Jail Superintendent was with top officials at the time of the entire episode.