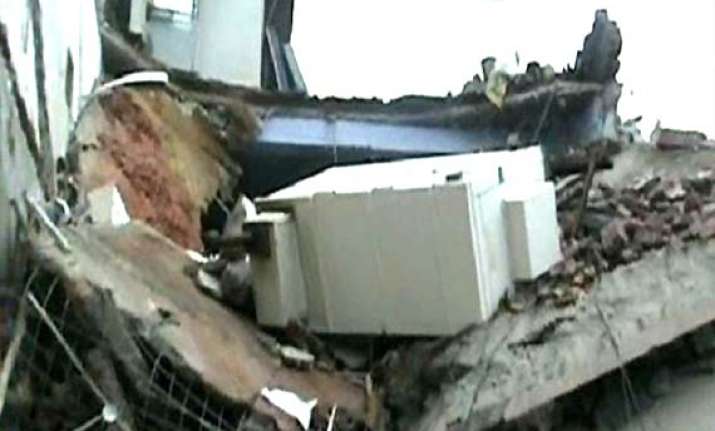 Faridabad, Dec 11: At least three people were killed and many others injured when an under-construction school building collapsed here Tuesday. Dozens of labourers were feared to be trapped under the debris, an official said.
The three-storey under-construction building of Modern DPS School -- built by SRS group in sector 88 -- suddenly collapsed at around 12.30 p.m., an official said. All the three dead were working in the building.
"Till now 10 people have been taken out from the collapsed structure, out of them, three were declared dead by doctors. Six of the injured are critical," Bijender Kumar, a spokesperson of the district administration told IANS.
Deputy Commissioner Balraj Singh and Commissioner of Police Shatrujeet Singh Kapoor were at the spot and overseeing the rescue and relief operation.
"The building was almost complete and finishing work was in process. High rise buildings upto 18-storey tall are built around the collapsed structure. Families living in them have been asked to vacate as a precautionary measure," a fire officer said.
"At least 25 people were trapped in the building but eyewitnesses feared that the number could be around 100," an official said.
The academic classes (2013-14) were supposed to begin in the building in the coming months.
Nearly half a dozen cranes, 10-15 fire tenders and 20-25 ambulances were pressed into the relief operation.
"It might take a day or two to remove the complete debris," said another official.
"Once the rescue and relief operations are over, a criminal case against the culprits will be lodged under appropriate sections of law," the police commissioner told IANS.