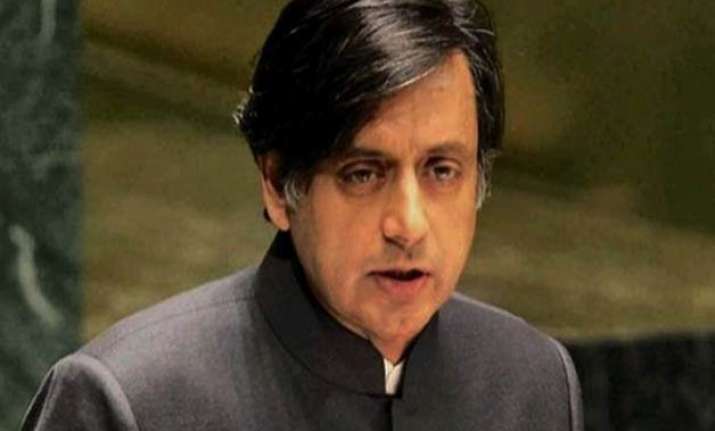 New Delhi: As the probe into the mysterious death of Sunanda Pushkar picks up momentum, Congress MP Shashi Tharoor today returned to the capital and asserted it was his duty to cooperate in the investigation.
"It is my duty to cooperate with the police investigation and not to undermine the probe in any way," said Tharoor while returning on a flight from Kochi after a fortnight long stay for Ayurveda treatment at Guruvayur.
After arriving at IGI airport here, he did not speak to mediapersons present there, and went straight to his house in Lodhi Estate in central Delhi.
Policemen have been deployed outside the gates of his residence to avoid any untoward incident, police said.
Senior Delhi police officials had yesterday said that they were not going to question Tharoor for now as they first want to examine all other people related to the case and look into the available evidence.
Investigators had also said that they had not come across any IPL cricket league angle in the case so far in the wake of some media reports suggesting it.
Pushkar was found dead in a 5-star hotel in South Delhi on the night of January 17 last, a day after her spat with Pakistani journalist Mehr Tarar on microblogging site twitter over an alleged affair with Tharoor.
Initially, the Special Investigative Team formed in the case wanted to question Tharoor straight away and a notice asking him to join the probe was also prepared but it was not dispatched at the last moment as the police top brass decided to question everybody else before examining him.
Tharoor, yesterday, had said he will extend full cooperation in a "fair" investigation and demanded a professional police probe without any political pressure or consideration and pre-determined outcome.
Delhi Police had on Tuesday registered a case of murder in connection with Sunanda's death under Section 302 of IPC on the basis of an AIIMS medical report that concluded that her death was unnatural and due to poisoning.