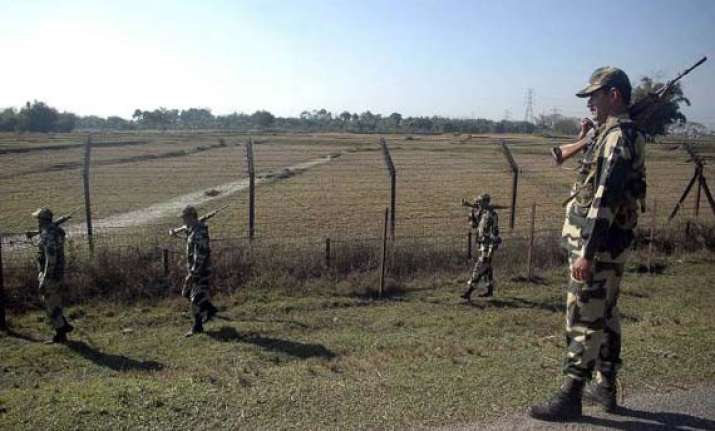 Agartala: Tension prevailed Friday along the India-Bangladesh border in this northeastern state in the wake of some Bangladeshi nationals kidnapping two Indians from southern Tripura, officials here said.
"Seven Indians were working in their rubber gardens outside the border fencing at Rajnagar area in southern Tripura (190 km south of the state capital) on Thursday when Bangladeshi nationals took away two Indians just before evening. Five Indians managed to escape and reported the matter to the BSF (Border Security Force)," a Tripura police spokesman told reporters.
The BSF have asked their counterparts Border Guard Bangladesh (BGB) to repatriate the kidnapped Indians.
A flag meeting between the officials of BSF and BGB is likely to be held regarding this matter.
There are paddy fields, rubber gardens and other cultivable lands that fall on the other side of the fencing as, according to international norms, the barbed wire fencing was erected 150 yards from the zero line along the India-Bangladesh border.
The Indian villagers, after taking permission from the BSF, go every day to their fields and gardens outside the fencing through specified gates, which are operated by the BSF for notified periods.
Tripura shares an 856-km border with Bangladesh and some parts of the border area remain unfenced. The mountainous terrain and dense forests make the border porous and vulnerable to illegal migrants and intruders crossing over.