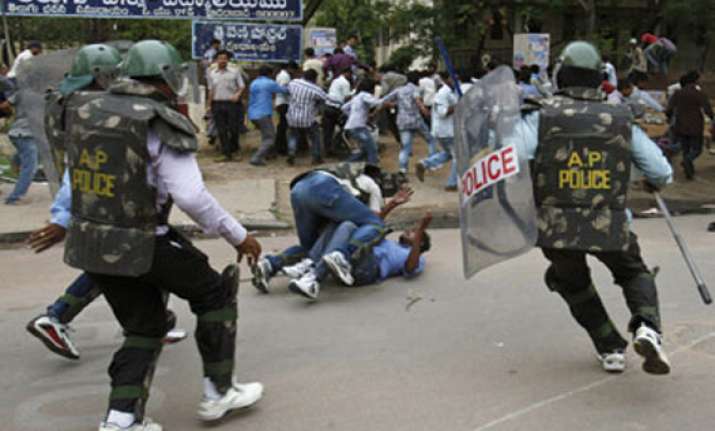 New Delhi: Anticipating attacks due to the creation of a separate Telangana state, the Centre has deployed 7,500 paramilitary forces in Andhra Pradesh to control the law and order situation.
The Home Minister made it clear today that the Centre would go ahead with the decision of creation of a separate Telangana state.
"The law and order situation in Andhra Pradesh, in the context of Telangana agitation, was reviewed and the deployment of additional 45 companies of central armed police forces (CAPFs) was extended up to October 11. Additional 30 companies have also been deployed from October 4-11,"   Shinde told a press conference today.
He said the deployment of central forces, with more than 7,800 personnel, has also been extended in Uttar Pradesh.