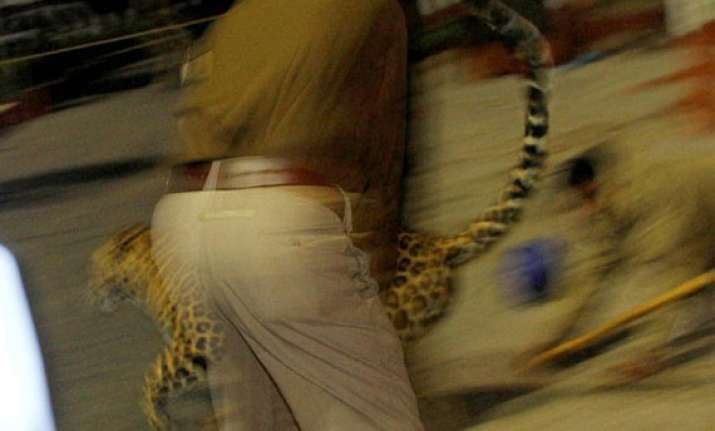 Coimbatore: An unarmed teenaged boy bravely fought with a leopard and escaped with minor injuries in hilly Valparai in the district.
18-year old Manoj Kumar, a college student, was on his way to catch a bus at Kanjamalai village of Valparai when a leopard pounced on him from a bush yesterday, police said.     
Though panic-stricken, the boy showed presence of mind and hit the leopard with his bag continuously even as the animal was attacking with its claws.     
He managed to escape and ran back to the village while the leopard retreated into the jungle.     
The boy was admitted to the government hospital at Valparai with bruises and scratches, police added.