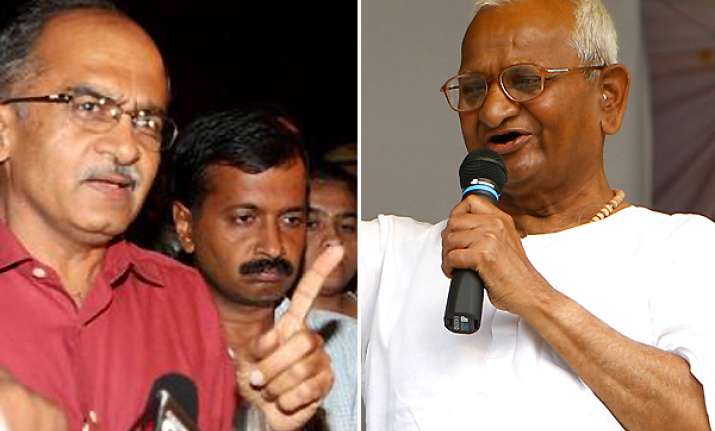 New Delhi, Aug 26 : Team Anna member and senior lawyer Prashant Bhushan said today that mere discussion on the Jan Lokpal Bill was not enough and Parliament need to pass a resolution on the issue. Only after a resolution is passed, Anna will break his fast, he added.
 
Speaking to reporters after meeting CPI-M leader Prakash Karat, Prashant Bhushan said, the Lokpal issue has been hanging fire for the last 42 years and had been introduced in Parliament at least 8 times. The bills were sent to the Standing Committee at least eight times, he said.
 
As Anna has said, Parliament should at least pass a resolution accepting the three main contention provisions which should appear in the Lokpal Bill, Bhushan said.
 
Asked about some rules coming the way of discussion on Jan Lokpal Bill, Prashant Bhushan said, every rule of Lok Sabha can be waived off by a resolution under Rule 388 of the House.  "If they want to discuss, they can start the discussion by waiving rules", he added.
 
On his meeting with Karat, Prashant Bhushan said, they (CPI-M) wanted some clarifications. "We have given the clarifications. By and large they support all the provisions in our bill," he said.