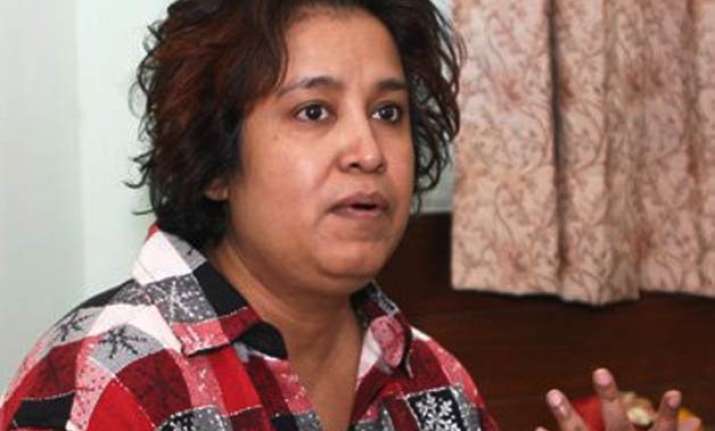 New Delhi: Bangladeshi writer Taslima Nasreen's resident permit expired today, and the writer tweeted that there has been no communication from the Centre about extending her permit. 
Taslima tweeted: "Dear India,Since 2004 I've been receiving my resident permit before 17Aug every year.You have not extended my RP this yr. Never happened before".
The writer further tweeted: "Dear India, have you extended my resident permit? My permit is going to be expired today. I applied for the extension months ago.No news yet".
Last year, Taslima Nasreen had personally met Home Minister Rajnath Singh, after which her resident permit was extended by a year. Singh had then promised "Acche Din" (good days) for her.
Today's tweets from Taslima Nasreen invited a barrage of tweets from her followers requested HMOIndia, PMOIndia, SushmaSwaraj on their Twitter handles to extend the writer's stay.
Taslima Nasreen, facing death threats from Islamic fundamentalists in Bangladesh and West Bengal, has been living under security protection in an apartment in Delhi.
She had recently visited the United States where she had raised the issue of secular and "freethinker" bloggers in Bangladesh being hacked to death by Islamic fundamentalists.