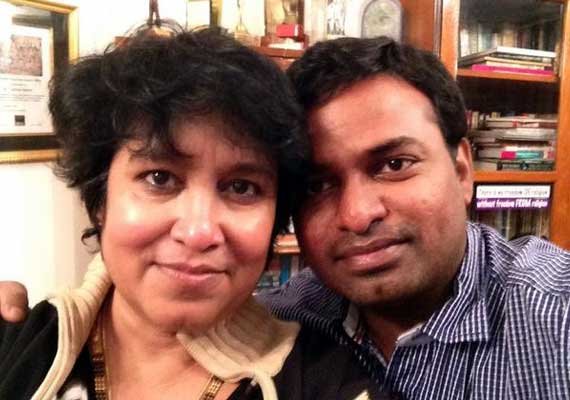 New Delhi: The renowned Bangladeshi author Taslima Nasreen has always said that her life is an open book. She has once again underlined this by tweeting the photograph of her new boyfriend who is 20 years younger to her.
"My boyfriend in 20 years younger to me. Isn't it cool?"tweeted Taslima.
No more information is available about her new boyfriend.
This tweet was re-tweeted by 22 people within 15 minutes.
Taslima is in exile after clerics issued fatwa against her for her write-ups that allegedly hurt the religious sentiments of Muslims.
Some Muslim extremist had even called for her death after she wrote "Lajja".