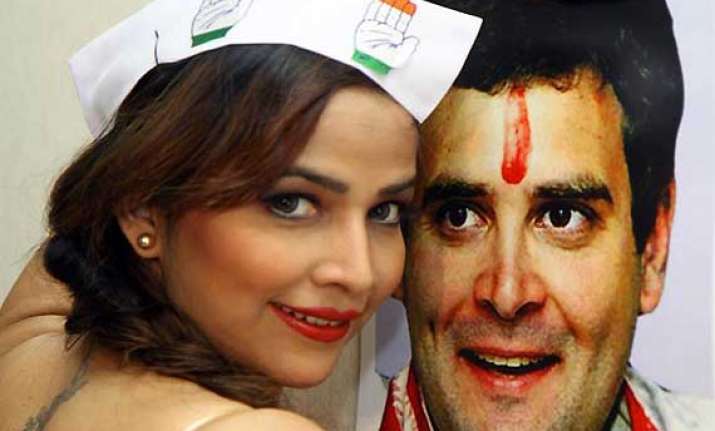 New Delhi: Stripping for votes seems to be the new trend. After Meghna Patel, now another Bollywood heroine Tanisha Singh strips for Rahul Gandhi.
Recently Actress Meghna Patel Strips for BJP PM Candidate Narendra Modi and now actress Tanisha Singh does a hot and erotic photoshoot for Congress leader Rahul Gandhi.
She said that she is a supporter of the Congress Party and also said that she want to celebrate this Valentines Day with the Congress party leader Rahul Gandhi.
The small time actor has taped a picture of Rahul Gandhi to cover her frontal assets.
Meghna Patel took to lotus flowers to cover up the important bits wearing nothing but the flora showing the rest of her uncovered body. The Lotus is also the election symbol of BJP.