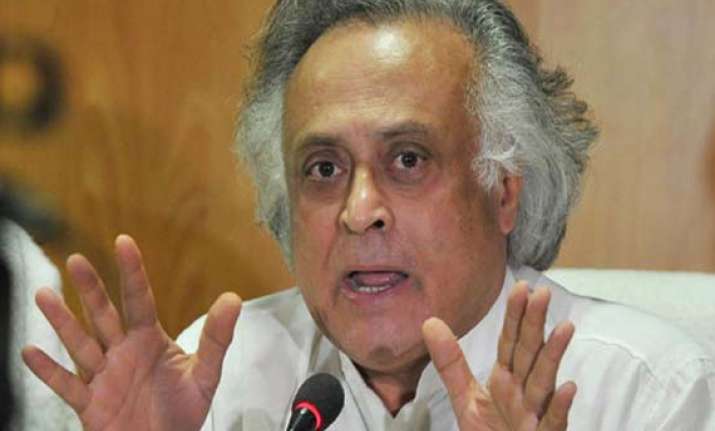 Dharmasthala, June 22:
Union Minister for Rural Development Jairam Ramesh today urged the Karnataka government to take steps to relocate families willing to shift from the Kudremukh Tiger Reserve area.
Speaking to reporters here, he said the Centre had written to former Chief Minister B S Yeddyurappa in January 2011 to relocate 1400 families living in the area.
Though about 600 families had expressed willingness in writing to move out of the area, their applications were pending, Ramesh said.
He said the Centre has offered to extend Rs 10 lakh to relocate each family and sought to allay fears that the Reserve does not include a corridor between Bhadra and Kudremukh, an issue over which some are opposed to the project.
Ramesh said he would meet Chief Minister D V Sadananda Gowda tomorrow in Bangalore to discuss these issues.
Earlier participating in a function here, Ramesh lauded the Dharmasthala's Rural Development and Self Employment Training (RUDSET) programme.
He said the government planned to hand over 527 Rural Self Employment Training Institutes to RUDSET and added a MOU would soon be signed in this regard.
The Centre would also partner RUDSET to set up a National Academy for Rural Development to impart self employment training to villagers.