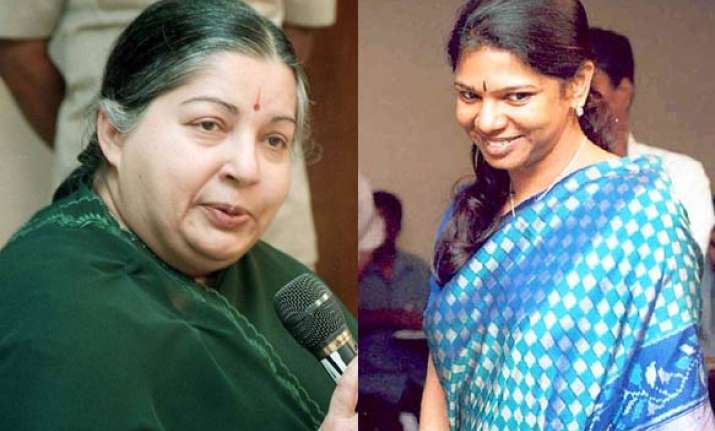 Chennai, Feb 2: AIADMK supremo J Jayalalitha, who had been spearheading the 2G spectrum case since the last two years, said today that the mere arrest of A Raja was a "half-baked action" and taken with an eye on Tamil Nadu assembly polls.
Speaking to a news channel over phone, Jayalalitha said, Raja's arrest raises more questions than it answers. As far as AIADMK is concerned, out demand for JPC stands, she added.  
Jayalalitha demanded action against Karunanidhi's relatives, who she said, were the beneficiaries in the scam. She referred to the Niira Radia phone tapes with Karunanidhi's daughter Kanimozhi, submitted to the Supreme Court. 
The AIADMK leader said:  "Government of India has contradicted itself.  CAG, an arm of the government had said there was    an enormous loss of Rs 1,76,000 crore. Kapil Sibal, the minister speaking on behalf of the govt, had said there was "zero loss, while, thirdly, CBI another arm of the government  has arrested Raja".  
If Raja is not guilty, then why was he arrested, asked  Jayalalitha. This is a cover-up for the political family members of Karunanidhi, she added. There are tapes which show Radia speaking to Kanimozhi and Karunanidhi's wife, then why no action against them?, she asked.  
CBI must arrest Karunanidhi's family members, interrogate them and take action because there is prima facie evidence, said Jayalalitha.  
Mere arrest of  Raja will not solve anything or answer anything, she said. Only if JPC is constituted will the whole truth come out, the AIADMK supremo said.