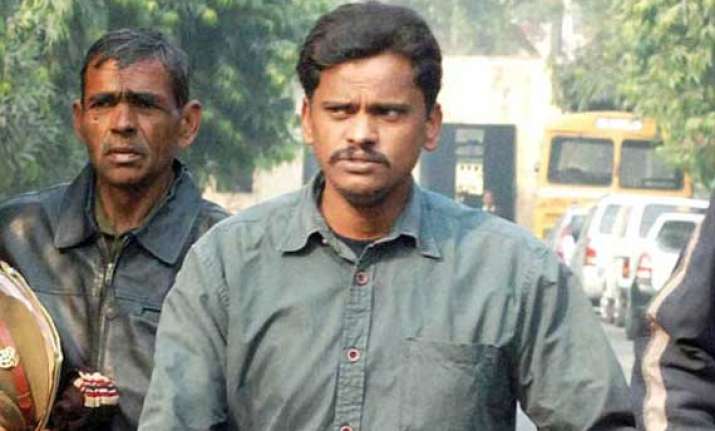 New Delhi: On Thursday the Supreme Court refused to stay the execution of death sentence awarded to Nithari rapist-cum-serial killer Surinder Koli and dismissed his plea seeking review of its verdict by which it had upheld the sentence.
"Application for stay of execution is rejected. There is a delay of 1153 days in filing the review petition which has not been satisfactorily explained. Even otherwise, we have gone through the review petition and the connected papers.
"We see no reason to interfere with the order impugned. The review petition is, therefore, dismissed both on the ground of delay as well as on merits," a bench of justices H L Dattu and A R Dave said.
The mercy plea of 42-year-old Kohli has recently been rejected by President Pranab Mukherjee.
Koli, who brutally killed and later axed children in Nithari locality of Noida in Uttar Pradesh, was awarded death sentence by a lower court which was upheld by the Allahabad High Court and confirmed by the Supreme Court on February 15, 2011 for the murder of a 14-year-old girl in 2005.
Holding that Koli, "appears to be the serial killer", the court had said, "No mercy can be shown to him."
A total of 16 cases were registered against Koli and his businessmen employer Moninder Singh Pandher (57), who was also sentenced to death in Rimpa Haldar case, but he was acquitted by the Allahabad High Court.
Out of 16 cases filed against Koli, he has been awarded death sentence in four of them so far and others are still under trial. Sisters Renukabai and Seema along with their mother and another accomplice Kiran Shinde, kidnapped 13 children between 1990 to 1996 and killed nine of them.
However, the prosecution could prove only five murders.