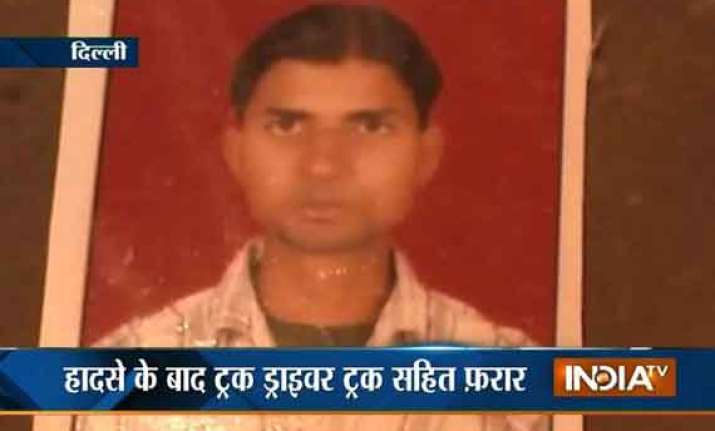 New Delhi: A speeding truck crushed a bike here on Wednesday night causing the death of two friends Mohit and Karan.
Mohit and Karan were running a mobile shop in Jahangirpuri,. The accident took place last night when both of them were returning home after closing their shop.
The duo was heading from Jahngirpuri to Mukundpur when the truck hit them from behind and crushed their bike, the truck driver escaped from the spot.
Mohit died on the spot, Karan was admitted to a local hospital but later died due to severe injuries.
Karan was the only son of his parents. His family alleged that Karan died due to the negligence of doctors.
Jahngipuri Police has sent the dead bodies of both friends to Babu Jagjivan Ram Hopital for post mortem.