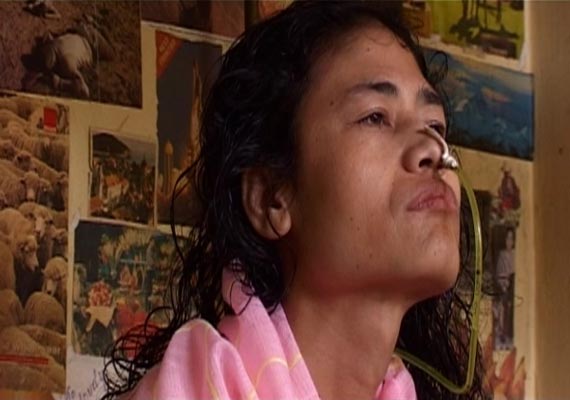 Imphal, July 24: Social activist Irom Chanu Sharmila, who has been on fast for the past 12 years demanding withdrawal of the Armed Forces Special Powers Act (AFSPA), 1958, from Manipur, has been remanded to judicial custody for 15 days.
Sharmila who has been produced before the judicial magitrate from time to time for the past more than 12 years, was produced before the court of junior magistrate Imphal east district yesterday, who remanded her to 15 judicial.
Speaking to mediapersons who were present at the court, Sharmila alleged that AFSPA has not been withdrawn from the state due to 'the weakness of the state govenment which has failed to convince the necessity to withdraw and repeal the act'.
Sharmila, whose cause has been recognised nationwide, expressed her desire for all sections of the society to raise their voice collectively against the AFSPA.
Under AFSPA security forces have the power to 'shoot any suspect even causing to death' if he or she suspect was acting in contravention of law.
Sharmila began her fast unto death demanding withdrawal of the AFSPA from Manipur after nine innocent civilians were killed in an alleged encounter in late 2000 at Imphal airport area.