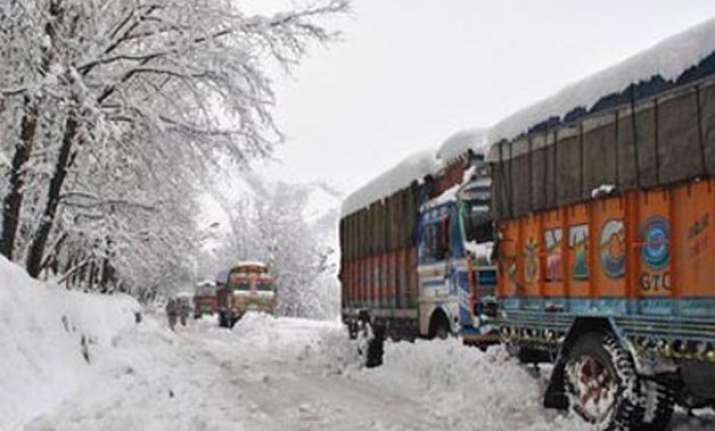 Srinagar: The strategic Srinagar-Jammu National Highway was closed Thursday due to snowfall in the Batote and Banihal sectors.
The authorities said in Srinagar the over 300-kilometre-long highway has been closed for all types of vehicular traffic Thursday because of snowfall at some places.
"There has been over 45 centimetre deep snowfall on the highway at Batote and Banihal sectors during the night. The highway shall remain closed for traffic today. Travellers must contact our control rooms at Srinagar and Jammu to know the latest on the status of the highway," a senior official of the traffic department told IANS here.
The highway is the Kashmir Valley's only road link to the rest of the country as the railway track between Udhampur and Banihal towns in the Jammu region is yet to be laid.
At present, rail service is available from north Kashmir's Baramulla district to Banihal in Jammu region.