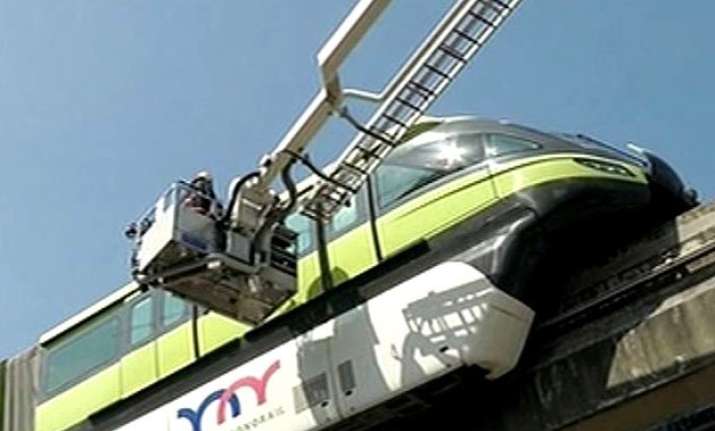 Mumbai: Monorail services in Mumbai were disrupted on Sunday as a result of power supply disruption. It led a monorail getting stranded between Mysore Place station and Bhakti Park on the Wadala-Chembur Line.
MMRDA officials said the incident happened around 8.30-8.45 am and fire brigade officials had to be called in to evacuate around 11 passangers and pilot from train to ground.
Meanwhile, Maharashtra Chief Minister Devendra Fadnavis, has ordered an enquiry into the matter.
The train services were restored soon after.  
In the last one year there have been numerous cases of technical glitches of Mumbai Monorail right from door opening in between stations to voltage fluctuation to system crashing to communication failure.