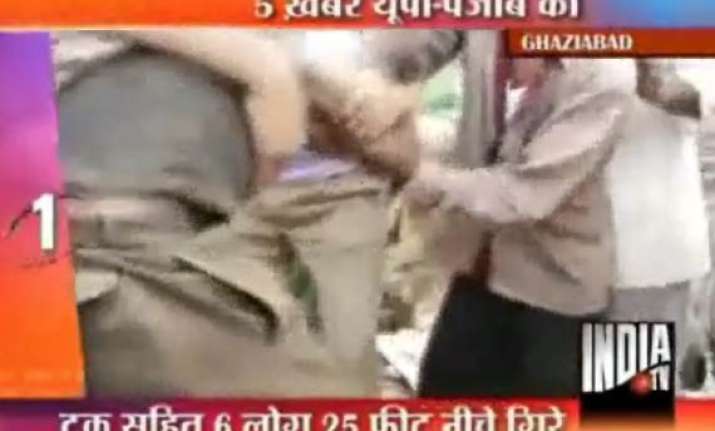 Ghaziabad, Jun 29 :  A truck on National Highway 24  proceeding from Noida to Lal Kuan, Ghaziabad, fell 25 feet deep on the roadside on Tuesday night.
 
There were six persons on board the truck. While the five persons were rescued, the driver Ismail got stuck in his driver's cabin.
 
A crane had to be brought, and the driver was rescued after  more than an hour.

The mishap took place as the truck tried to avoid a three-wheeler, police said.