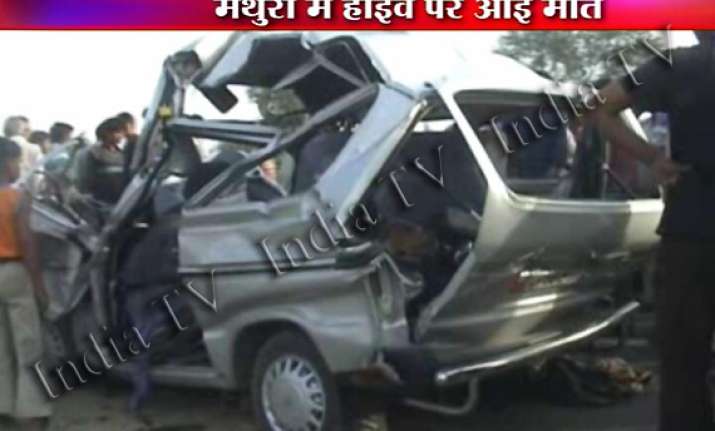 Mathura, Apr 9:
Six persons were killed and four injured when a Mathura-bound Maruti van coming from Agra rammed into a stationary truck near Hindustan College falling under Farah police station today.
The accident occurred when the van carrying artists of Rasia Dangal hit the truck from behind and almost all the passengers travelling in it were sandwitched.
They could be taken out after cutting open parts of the car, police said.
The artists were returning from Agra after presenting a performance in Sainya area of Agra.
The deceased have been identified as B.K.Madhua, Dori Lal, Bhodan Lal, Ashok Sharma car driver Manoj Kumar and Sukhbir.
All the injured have been admitted in a private hospital in Agra and their condition was stated to be serious, police said.