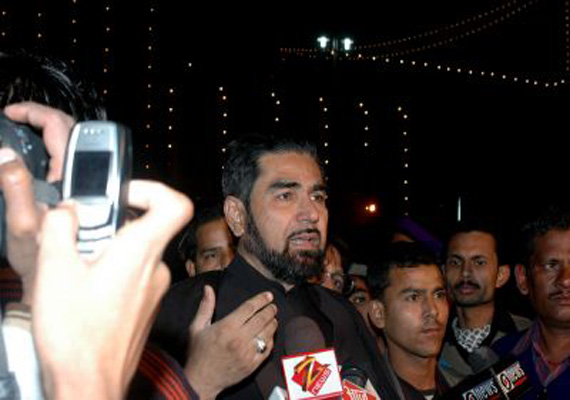 New Delhi, Feb 13 :  Shia leader Maulana Kalbe Jawwad is expected to lead a rally outside Congress party headquarters today over the issue of Karbala Jorbagh.
 
Several bus-loads of people are expected to arrive from Delhi and West Uttar Pradesh to protest against alleged support of few Congressmen including the Delhi Chief Minister, to support
one person against the interests of the entire Shia  community.

Kalbe Jawwad and several leading Ulemas from Delhi  will court arrest, a press release said.
 
The Maulana has demanded FIR cases registered against several Shias  on the day of Chehlum at Karbala Jorbagh should be withdrawn,   and FIR should be lodged
against Mueed Khan and his sons for desecrating graves and religious property.

The Maulana has alleged that Mahmood Pracha was removed from the post of  counsel for Wakf Board in the court case between Anjuman Haidri and Mueed Khan for the nursery inside Jorbagh Karbala, after Mueed Khan meet Delhi minister Haroon Yusuf and chief minister Sheila Dikshit.