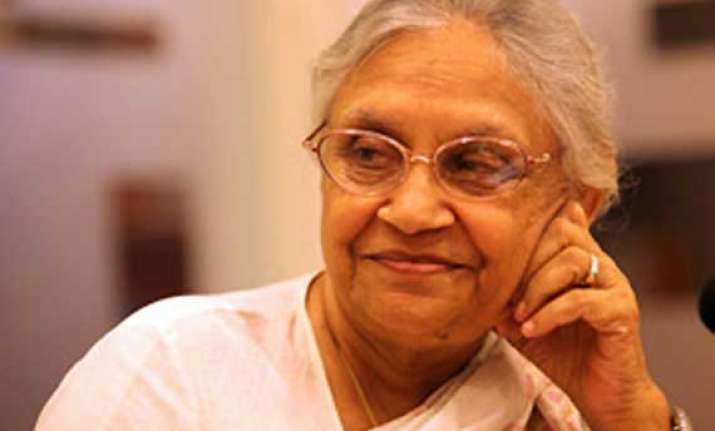 New Delhi: When Sheila Dikshit was the Chief Minister of Delhi, her official residence on Motilal Nehru Marg had 31 air conditioners, 15 desert coolers, 16 air purifiers and 14 heaters installed on the premises. The bungalow has four bedrooms.
An official response to an RTI query said Mrs. Dikshit's residence on 3-Motilal Nehru Marg, which has now been allotted to former Prime Minister Manmohan Singh, had at least 31 air conditioners, 15 desert coolers, 25 heaters, 16 air purifiers, 12 geysers among others.
An expense of Rs. 16.81 lakh was incurred on the electrical renovation of the bungalow at that time to customise it according to the needs of then Chief Minister Sheila Dikshit, CPWD (Central Public Works Department) said.
Giving the list of appliances and fixtures removed from Mrs. Dikshit's residence after she moved to Kerala Raj Bhavan as Governor, the CPWD has said these equipment were being partially utilised in various government offices as per requirement.
"The remaining air conditioners and fixtures shall be utilised as and when the requirement arises," the reply provided to RTI activist Subhash Agrawal said.
Three-term Chief Minister Sheila Dikshit had vacated the four-bedroom bungalow constructed in 1920 and spread over 3.5 acres after suffering defeat in the election last year.
Mrs. Dikshit had moved to a 2,000-sq ft, three-bedroom flat in a private apartment on Ferozeshah Road in central Delhi after vacating the Motilal Nehru Marg bungalow.
The bungalow was recently renovated with all the floor, roof and plaster damages having been repaired for former Prime Minister Manmohan Singh at the cost of Rs. 35 lakh.