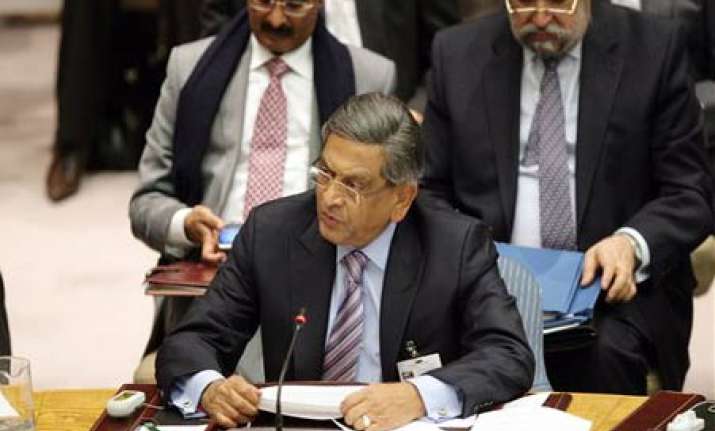 New York, Feb 13 :  A day after he inadvertently read out bits of the Portuguese Foreign Minister's speech at a Security Council debate, External Affairs Minister S M Krishna today said that these things happen because many of these speeches make the same initial points.
"There was nothing wrong in it," Krishna said, adding "there were so many papers spread infront of me so by mistake the wrong speech was taken out." Speaking at the United Nations Security Council at a debate on security and development on Friday, Krishna read out the wrong speech for about three minutes before being corrected by India's envoy to the UN Hardeep Singh Puri.
"Unfortunately, it happened," he said, noting that many of these speeches contain the same thing in the first paragraph, which is to convey greetings to the country presiding over the Security Council. The first portion of the speech related to general issues pertaining to the UN, development and security.
But a few lines seem to be out of place. "On a more personal note, allow me to express my profound satisfaction regarding the happy coincidence of having two members of the Portuguese Speaking Countries (CPLP), Brazil and Portugal, together here today," was one of them. Krishna could have said this thinking it fit because Brazil holds the current presidency of the Security Council. "The European Union is also responding in this manner in coordination with the United Nations," he said, before Puri intervened.
"You can start again," Puri told Krishna following the faux pas. Portugal's Minister had already spoken before India but he did not stick to the script of his prepared speech. Krishna is here on a three-day visit to push India's agenda for Security Council reforms. PTI