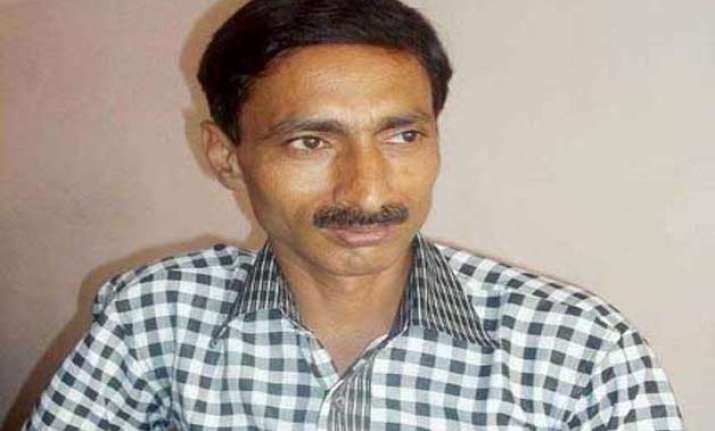 Lucknow: The Uttar Pradesh government today said it would not sack any of its ministers without probe, days after a cabinet minister was accused of orchestrating the murder of a journalist in the state.
"Some issues have come up. So, I want to tell you that no minister will be sacked without probe," Cabinet minister Shivpal Yadav told reporters when asked about minister Ram Murti Verma's alleged involvement in murder of a journalist in Shahjahanpur.
"We will not sack anyone as allegations were levelled earlier also but proved baseless after probe. Be it the Badaun case (alleged rape of Dalit sisters) or allegations against minister Raja Bhaiya (Raghuraj Pratap Singh)... All were proved wrong. Raja Bhaiya was given clean chit by CBI later," Yadav said.
When asked if any enquiry was held from the accused minister, Yadav said: "interrogation is going on... Probe is on."
Verma is an accused in murder of journalist Jagendra Singh, who was allegedly set on fire by policemen on June 1 during a raid at his Awaas Vikas Colony house in Sadar Bazar, Shahjahanpur.
Singh's family had registered an FIR against minister Verma and five others including policemen at Puwayan police station of Shahjahanpur after he died during treatment at a hospital here on June 8.
The FIR was lodged under IPC 302 (murder), 120 B (criminal conspiracy), 504 (intentional insult with intent to provoke breach of the peace) and 506 (criminal intimidation).
The video footage of dying declaration which went viral on news channels and social media showed Jagendra Singh stating, "Why did they have to burn me? If the minister and his goons had a grudge, they could have beaten me instead of pouring kerosene and burning me."
The journalist had invited Verma's ire by posting reports on Facebook about illegal mining activities and land grabbing against the minister.