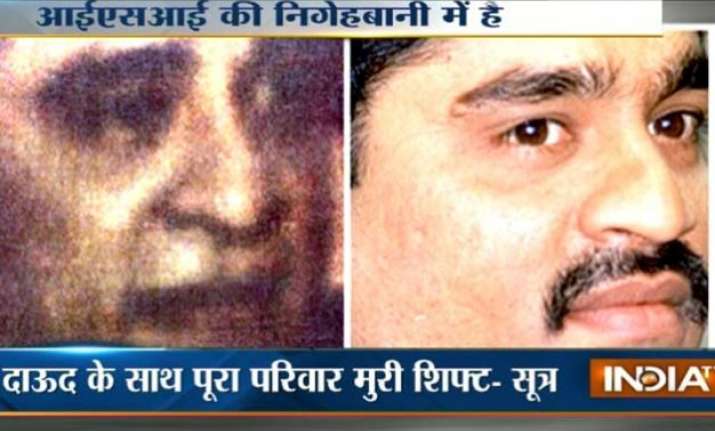 New Delhi: Pakistani Army and the ISI have shifted underworld don and India's most wanted criminal, Dawood Ibrahim, from Karachi to another safe location at Murre in northern Pakistan.
Reports said that Dawood's family along with his younger brother Anees family have also been shifted with the mastermind of 1993 Mumbai serial blasts.
The move comes after documentary evidences available with the Indian security on Dawood's presence in Pakistan were made public, which included details of his passports and several addresses across Pakistan.
Also Read: Dawood has nine residences in Pak; 1 near Bilawal Bhutto's home
A  Hindutan Times report, quoting intelligence inputs, on Saturday stated that Dawood, his wife Mehjabeen Shaikh, son Moeen Nawaz and daughters Mahrukh, Mehreen and Mazia are living in the upscale Clifton neighbourhood of Pakistan's Karachi. Dawood's daughter Mahrukh is married to Junaid, son of former Pakistan cricket captain Javed Miandad.
Union Home Minister Rajnath Singh, meanwhile, said yesterday that Dawood is permanently living in Pakistan though he may be changing locations in that country.
Also Read: BJP MP R K Singh calls for covert strike to bring Dawood
"Such people keep changing their location. But he is permanently living in Pakistan," Singh told had reporters in Lucknow.
The dossier also said that Dawood has three Pakistani passports which he frequently uses to travel.
Dawood is one of the key accused in 1993 serial bomb blasts in Mumbai in which 257 people were killed and nearly a thousand injured.
He is also accused of masterminding other terror attacks and of money laundering and extortion.