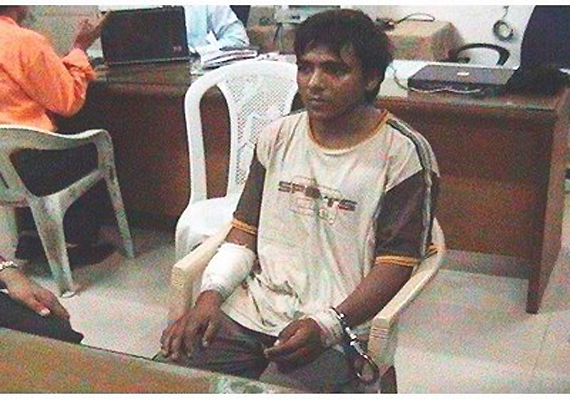 New Delhi, Aug 28:  The Supreme Court will deliver tomorrow its verdict on Pakistani terrorist Mohammed Ajmal Amir Kasab's plea against his conviction and death sentence in the 26/11 Mumbai terror attacks in which 166 people were killed.
25-year-old Kasab had filed the appeal from jail challenging his conviction and death sentence. The apex court had appointed senior advocate Raju Ramachandran as amicus curiae to argue on behalf of Kasab.
A bench of justices Aftab Alam and C K Prasad had reserved its verdict on April 25 after a marathon hearing, spanning over two and a half month, of arguments by the prosecution and defence counsel in the terror mayhem, which involved random firing by Kasab and other mercenaries.  
The court will also pass its verdict on Maharashtra government's plea challenging the Bombay High Court's order upholding the acquittal of Faheem Ansari and Sabauddin Ahmed, the alleged Indian conspirators of the 26/11 terror attack, by the trial court. The two were acquitted for want of corroborative evidence.
Kasab, during the argument in the apex court, had contended that he was not given a free and fair trial and that he was not the part of any larger conspiracy for waging war against India.
He had also contended that the prosecution had failed to prove the case against him beyond doubts and told the bench that his right against self-incrimination as well as his right to get himself adequately represented by a counsel to defend himself in the case had been violated during the trial.  
The apex court had stayed Kasab's death sentence on October 10 last year.