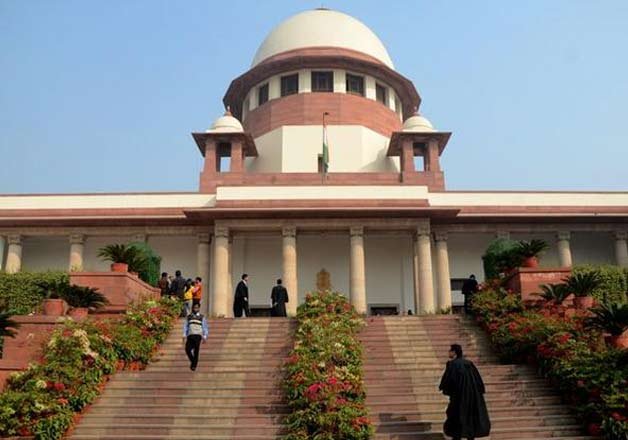 New Delhi:  The Supreme Court on Tuesday appreciated the steps taken by the Centre in filling up about 15,000 vacancies that come under 3 percent reservation for disabled people.
While patting the Centre for the steps taken by it, the bench of Justice Ranjan Gogoi and Justice N.V. Ramana said: "We have considered rival submissions. In view of the compilation filed by the Solicitor General, it seems that there is an unequivocal and unambiguous commitment by the Union of India to fill up the posts."
The court disposed of a petition by the National Federation of the Blind seeking contempt proceedings against the government for not complying with the court's October 8, 2013, order.
"We cannot hold that there is wilful disobedience of the order of this court," the bench said, adding that filling up 15,000 vacancies involves a long process.
Noting that there was no will to disobey its October 2013 order, the court recorded the statement by Solicitor General Ranjit Kumar that the process for filling up a large number of vacancies was already underway and would be completed by the year-end, and for the remaining it would be completed by March 31, 2016.
While disposing of the plea, the court clarified that its October 2013 judgment was only in respect of filling up the vacancies reserved for physically disabled people at the entry point, and could not be read into promotion.
The court said the question of reservation in promotion was not there for adjudication.
The bench said this while giving clarification on its October 2013 judgment by which the court had held that the 3 percent reservation for physically challenged people would depend on the total number of vacancies in the cadre strength.
The court said its order has to read in the context of two questions it had framed and addressed in its October 8 judgment.
First, on the manner of computing 3 percent reservation for people with disabilities as per Section 33 of the Persons with Disabilities (Equal Opportunities, Protection of Rights and Full Participation) Act, 1995 Act.
The second question that the court had answered in the October 8 judgment was whether the reservation should be post-based or vacancy-based.
The court's clarification on its October 8 judgment came in response to an application by the Centre.