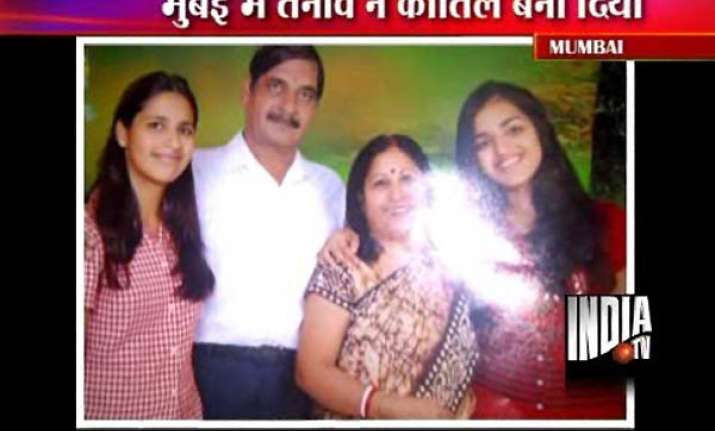 Mumbai, Jun 12 : An SBI employee strangulated his wife with her dupatta, then slit the wrists of both his teenage daughters and hanged himself to death  in Wood Plaza apartment, Golden Nest, Mira Road in Mumbai's Bhayandar area, police said.

The incident which occured  on Wednesday came to the notice of neighbours when foul smell emanated from the flat and police found the four highly decomposed bodies on Friday.

53-year-old Deepak Agnihotri was employed with SBI in the northern region and was allegedly facing pressure as he was being framed in a case of clearing a few loan applications, though it was not in his capacity to do so, local media reported.

The door of the flat was locked from inside and police rule out the involvement of any outsider.

Navghar police inspector Dinkar Pingle said, Deepak first strangulated his wife Jharna (45) with her dupatta, and then proceeded to slash the wrists of his two daughters, Prerna (20) and Chandana (16) before hanging himself.

Jharna was a school teacher and  his daughters were in college, said  Pingle. The post mortem report is awaited, he added.

The police also recovered a suicide note written by Deepak Agnihotri. In the suicide note written by Deepak  he had laimed that, he had killed his family and himself due to financial problems.